Yesterday was a long and crazy day. We did a lot of driving, running errands, and finally landed at Walmart around 5pm. We were smiling, laughing and joking on our way in the building… skipping through the parking lot, avoiding crazy day after Christmas drivers. It wasn't until we found ourselves in the automotive aisle where things started to go awry.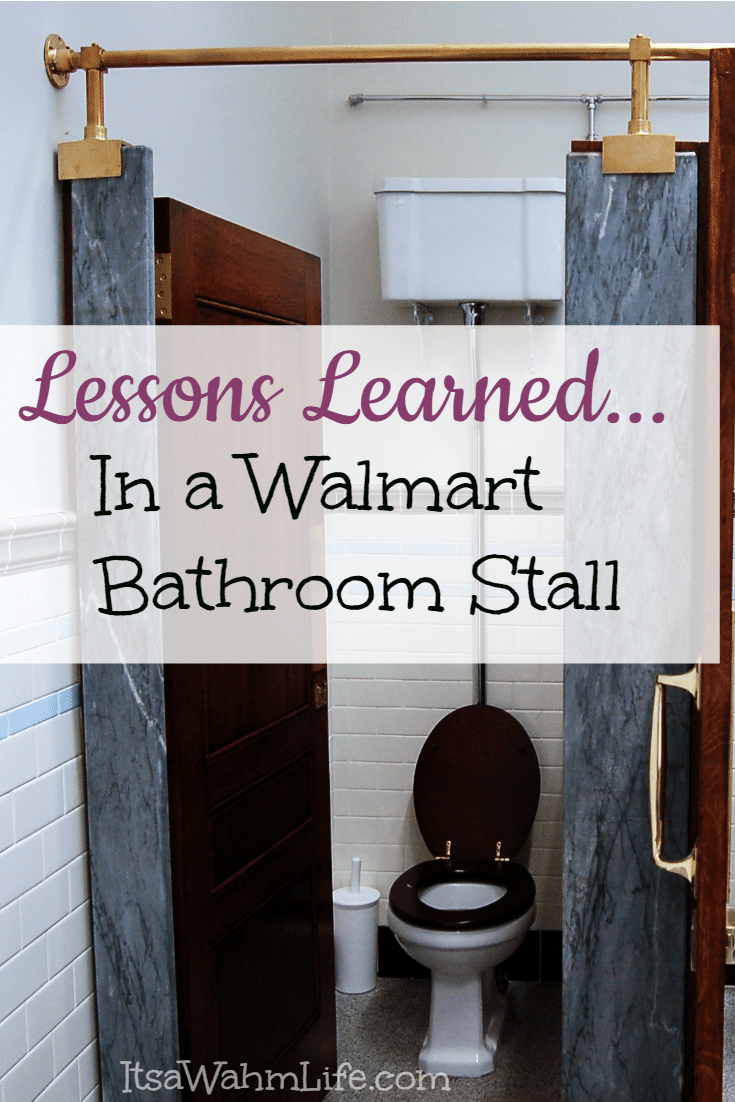 Hanna decided she wanted to sit in the cart. She's really too big to sit in the cart… and she was wearing her brand new, very pointed toe boots (which meant getting kicked in the shins was going to be even more painful for me). I told her no, gave her the reason and things began to spiral from there.
There was begging. There was pleading. There was repetitive asking. There was making faces. There was pouting. There was storming off and turning her back on me. Then there was this insane thing where she kicked her leg behind her, like she was a horse trying to kick. (that one was actually pretty funny, and I probably would have laughed if I hadn't been about to lose my MIND!). She did the horse kicking thing for about 5 minutes. Then it came down to literally poking at me.
Hanna is what they call a "spirited" child. That by no means gives her any excuse for acting like a crazy person… and she is more intense, more persistent, more energetic, more EVERYTHING than most kids.
I really saw how true this is one day when we went to Botanica with my sister and her 2 non spirited kids. Her daughter decided she wanted something, was told no, and started to cry. I thought to myself… oh here we go. But, the funniest thing happened… she looked down at her daughter and said, hey look, there's Hanna, let's run catch up with Hanna! The tears stopped, and the next thing I knew they were running towards us. Yeah, that NEVER happens in my life lol.
So back to Walmart… did it ever cross my mind to just let her sit in the cart? Yep, it sure did, a few times. However, I know with her, I have to be just as consistent as she is persistent. I have to stay calm. I have to maintain level emotions, and just stay consistent. (now, please, don't think I'm a saint… this doesn't happen a LOT of the time lol).
All of this carried on for a good 30 minutes… and then I finally lost it.
I picked her up and told her we were going to go to the car and sit if she didn't knock it off. I was literally ready to scream, or cry, or something that didn't feel particularly good to me. 🙁
Then the most insane thing happened.
After 30 minutes of complete spirited behavior (what I'd call being a complete brat if I was being honest) she flipped the switch and was smiling and laughing and making jokes as though nothing.had.happened. At. All.
What?!
My first thought, is WHAT? You can NOT act like that for 30 minutes, drive me completely out of my gourd, and then sign I love you, smile sweetly and think things are over.
Oh hell no.
You need to know that's inappropriate, wrong, uncalled for, and you need to understand I'm pissed!! I mean seriously, how are you going to go from this to that instantly and expect me to as well.
No I don't want your hugs. I'm mad right now. What I really want is just to get away from you.
I made a decision in that moment. Still stunned and reeling from the instant turnaround (although I shouldn't be, because they happen all.the.time)… I decided to go to the bathroom.
I think at that point I was more mad about the instant turnaround than the 30 minutes of crazy behavior.
I stormed through the Walmart toward the bathroom. I sat in the stall… and in that moment chose to meditate. I breathed in. I breathed out. I did some mantra work. I thought, not about how mad I was, and how insane the last 30 minutes had been… but about how I wanted to feel.
I remembered before the day even started I'd set the intention to be happy, feel good, and have a fun day with my family.
So we hit a blip… however, I have a perfect model to look at when it comes to how to completely be losing your shit, and then instantly be happy again. Just do it. Just let go of the crazy and decide in this moment that it doesn't matter and you're going to feel good.
I thought to myself… it can't hurt. The rest of the night is going to be awful if I carry around this anger and frustration… so what do I have to lose with letting go of this yucky feeling? Is my continuing to be angry going to serve any purpose? Is it going to make Hanna any less spirited? Is it going to show her a good way to manage your emotions… by letting them control you and dictate how your day is going?
No… I decided to let it go.
A few more deep breaths. I stopped to look at the books on the way out of the bathroom. A few more deep breaths. As I was walking down the aisle I saw my family coming to find me. I looked at them and realized just how much I love my people. Just then Hanna looked up and from across the store I could hear her… "There she is!! There's mom!!!" and she took off running toward me, arms open wide and barreled into me with a huge hug. In the back of my mind I thanked myself, because that's a moment my anger would have made me miss, and it was such a good one.
Time and time again I remember… I choose how I feel. I have no control over Hanna. I can not MAKE her stop, or change who she is… I do have ultimate control over how I feel, and how I react, and quite literally… as I experienced last night… that can change the instant you decide to feel something different.