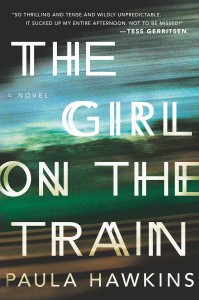 The Girl on the Train

by Paula Hawkins
Published by Riverhead on January 13th 2015
Genres: Fiction
Pages: 336
Buy on Amazon (aff link)
Add to a Goodreads Shelf


A debut psychological thriller that will forever change the way you look at other people's lives.
Rachel takes the same commuter train every morning. Every day she rattles down the track, flashes past a stretch of cozy suburban homes, and stops at the signal that allows her to daily watch the same couple breakfasting on their deck. She's even started to feel like she knows them. "Jess and Jason," she calls them. Their life—as she sees it—is perfect. Not unlike the life she recently lost.
And then she sees something shocking. It's only a minute until the train moves on, but it's enough. Now everything's changed. Unable to keep it to herself, Rachel offers what she knows to the police, and becomes inextricably entwined in what happens next, as well as in the lives of everyone involved. Has she done more harm than good?
Compulsively readable, The Girl on the Train is an emotionally immersive, Hitchcockian thriller and an electrifying debut.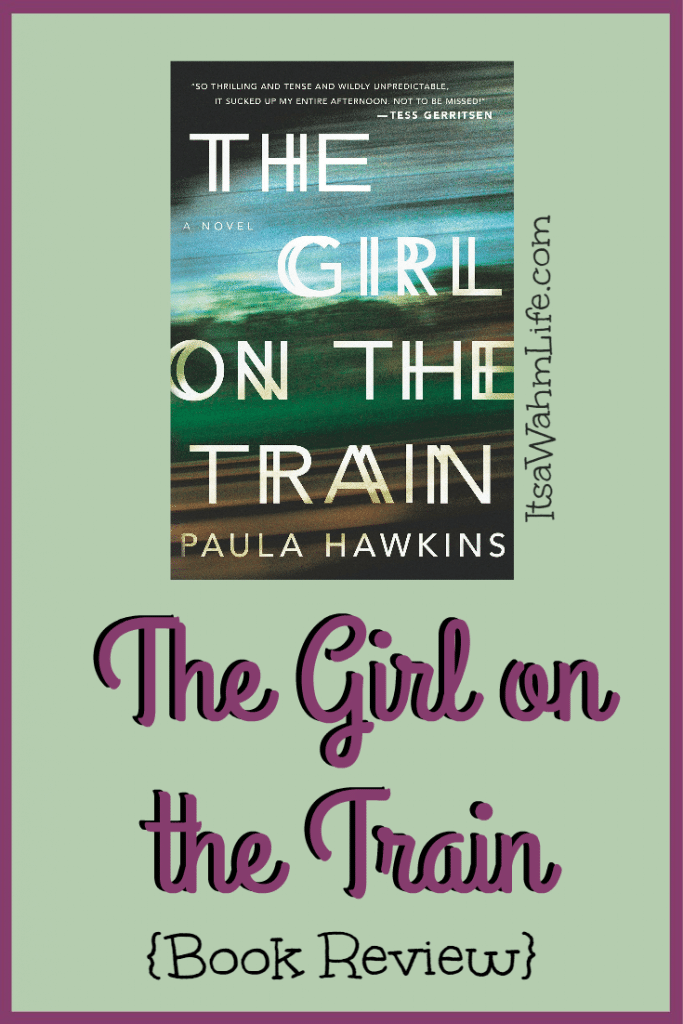 Everyone's talking about it, not just talking about it, raving about it, so when our librarian held it up at book club I jumped at the chance to be the first one to check it out. I took it home and opened it right up.
The premise of the book is really intriguing. A girl rides the train every day, and creates stories in her mind about the people she sees in the houses along the rail line, until one day, she sees something out of the ordinary happening in these now familiar back yards. Then she hears the woman from the back yard has gone missing.
She doesn't know what to do, she saw something happen in the back yard, something she thinks the police should know, but there's complications… she used to live a couple houses down, with her ex husband. He now lives there with his new wife and daughter. The girl on the train drinks, a lot, and is an unreliable witness. The story unfolds as she makes decision after decision based on who she is, and who she believes she is.
The girl on the train is a seriously flawed character, some would say she's broken, but we are able to see ourselves, or at least moments in our lives when we've felt broken and made terrible decisions. The plot moves along quickly, with many interesting twists and turns, you really don't know who did it until the very end, and it comes as a surprise.
That's the good news.
Now here's the bad news.
The editing. I am a person who wants to be able to fall into a book, to get so deep in the story and the characters I lose the real world around me, the problem with this book is the language and poor editing kept jarring me out of the story.
There were typos, like the word saw instead of say, the word thing instead of think, and then there was just strange phrasing. I found myself reading and rereading sentences multiple times attempting to figure out what the author was trying to say. I will say, the book is set in London, and part of it may be cultural differences, but that definitely doesn't explain the poor editing. I will also add, I had a hard copy of this book, it was not an ebook (where sadly I've come to expect poor editing/formatting)
This is a deal breaker for me. Other readers may be able to let this slide, but this absolutely ruins a book for me, so no matter how interesting your characters, or good your story line, I can't get past getting bungeed out of a story by poor grammar, punctuation, phrasing and lack of editing.
I do not recommend this book, for that reason. If you can get past it… then go ahead.