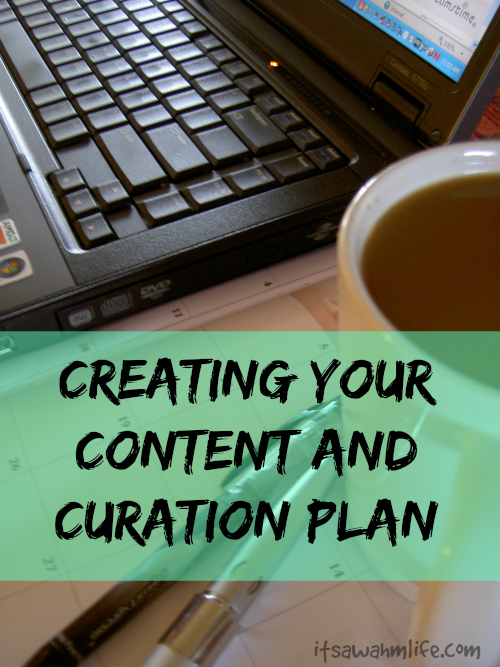 I don't like being stifled by a schedule.
And I've come to know it's important to have a plan.
There's a fine line between being stifled by a schedule and creating a plan that works for you. Having a plan is crucial because it can take all the "thinking" out of your day. There have been times when I've not had a great plan and have spent a good bit of the day thinking… what am I going to write about? What am I going to share on social media? What am I going to email to my list community today. Yeah… that thinking takes a lot of work, and a lot of time which most of us don't have.
Today I'm going to share my plan… that's a great framework… but doesn't stifle me. 🙂 I hope you  find some pieces you can take with you and implement in your business as well.
1. Identify what you're selling. 
As an internet marketer I sell stuff. 🙂 That's how my business makes money. I have to be really clear about what I'm selling so I can connect with the people who need what I've got. I want to connect with people who not only need what I've got but they're actively seeking it, they've got a problem that my product/service solves.
2. Identify what you need to talk about. 
If you want people to buy stuff from your blog you've got to talk about stuff that interests them, stuff they want to know, learn, be, have, do. This is true in any market, no matter what you sell. If you're blog doesn't connect with the needs of the readers, then they're just not going to read. 🙂 Which means they aren't going to buy. 😉
Let's take me for instance.  One of the things I sell is a course on how to market online. I sell products for people who are building an online business and want to do it bigger, better and faster.  This course will teach you any piece of the online marketing puzzle you might be struggling with.
So… if what I'm selling is a Phd in marketing I need to talk to people who are marketing online. Right? I want to connect with online marketers, bloggers, affiliate marketers… and talk to them about the things they struggle with. In talking about the things they struggle with… I can offer a solution ~ my products.
3. Identify when you'll write what. 
This is a crucial action step. You need to know in your head (and probably on a calendar) when you're going to publish on your blog. Are you publishing a post every day? Three times a week? I stand true to the assertion that it's not necessarily how often you post, but the fact that you post consistently. Your audience needs to know you're reliable and trustworthy… so if you're going to post 3 times a week… you need to post on specific days 3 times a week.
4. Identify your specific topic categories. 
Action step. Get a piece of paper and a pen. (yeah, I'm old school like that). Write across the top the days you plan to publish a post and identify a general area that your market struggles with and fill it in on each day.
Here's an example for this blog. I speak to online entrepreneur moms on this blog. I also publish 5 days a week.  With this in mind I sat down and figured out 5 different "Topics" I could write about through the week
Blogging, Social Media, Internet/Affiliate Marketing tips, Content Creation, and daily life/mom stuff.
Now, I put one of these targets at the top of each day of the week.
Look at that… it's Thursday and I'm writing about content creation… it works. 😀
Like I said… I don't like to be stifled so that's as far as I take it… however, I have many blogging friends who take it one step further and brainstorm out specific post topics for each of those days for the whole month or longer. I personally like to have the flexibility to talk about whatever is currently going on, or that I notice in the world so I leave the topics open ended and rarely have trouble coming up with something related to the day's larger category.
5. Identify Blogs/Bloggers in each daily topic area. 
[Tweet "Connecting with other bloggers is crucial. If you're not doing it you're totally missing the boat. "]
To do this I went to my dear friend Google and said "top blogs about _____". You know people are always creating these top whatever lists of things now, and every single topic had a list like that. I went to each blog on the list, looked through it and decided if it was a blog I wanted to follow regularly or not. 
I  found 5 or 7 blogs in each category to follow and wrote them down on a piece of paper under the respective topic.
6. Set up a system to follow these blogs and share them.
This is where the curation part comes in. You definitely don't want to be sharing only YOUR posts on social media. Heck no. That's just rude. You want to have other great content to share with your social communities as well. This is why we follow and connect with other bloggers (well, at least a small part of it).
Feedly. That's what I'm using to set this piece up.
It's kind of like the old google reader before they took it away. It's a place where you can organize and read all the blogs you follow in one place. It's super easy to set up an account, and you've already got a list of the blogs you want to follow because you took action in step 5 right?!
Create an account, and then add content. Just click the add content link and then put the address of the blog in the box!

When it comes up, just click the green "feedly" button. This is also when you can organize the blogs you follow by putting them in a specific category (you know, those topics you came up with for your posts!)
Now once you've got all the blogs you want to follow added you can easily look through them, get blog topic ideas from the titles, and articles, and you can also share right from feedly. Almost any place you'd want to share a post to you can right from inside feedly. I like to use the buffer app option so I can spread my sharing out over the day instead of in the 20 minutes I'm in feedly looking at content. 🙂 But hey, that's just me.

[Tweet "Curating content gives you blog post ideas, and content to share."]
It's a win/win. 
So… that's my content creation and curation plan… what do you think? Did you find a piece in there you can use? I hope so… because remember, even the greatest plan in the world doesn't work if you don't take action. 🙂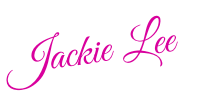 [hcshort id="15″]