I've never been a big Young Adult reader… however, many of the members of the Happy Place Book Club just rave about them, so picked up a couple from the library this week, and just finished The Beginning of Everything.

The Beginning of Everything

by Robyn Schneider
Published by Katherine Tegen Books on July 29th 2014
Genres: Young Adult
Pages: 335
Buy on Amazon (aff link)
Add to a Goodreads Shelf


Robyn Schneider's The Beginning of Everything is a witty and heart-wrenching teen novel that will appeal to fans of books by John Green and Ned Vizzini, novels such as The Perks of Being a Wallflower, and classics like The Great Gatsby and The Catcher in the Rye.
Varsity tennis captain, Ezra Faulkner, was supposed to be homecoming king, but that was before—before his girlfriend cheated on him, before a car accident shattered his leg, and before he fell in love with unpredictable new girl Cassidy Thorpe.
As Kirkus Reviews said in a starred review, "Schneider takes familiar stereotypes and infuses them with plenty of depth. Here are teens who could easily trade barbs and double entendres with the characters that fill John Green's novels."
Funny, smart, and including everything from flash mobs to blanket forts to a poodle who just might be the reincarnation of Jay Gatsby, The Beginning of Everything is a refreshing contemporary twist on the classic coming-of-age novel—a heart-wrenching story about how difficult it is to play the part that people expect, and how new beginnings can stem from abrupt and tragic endings.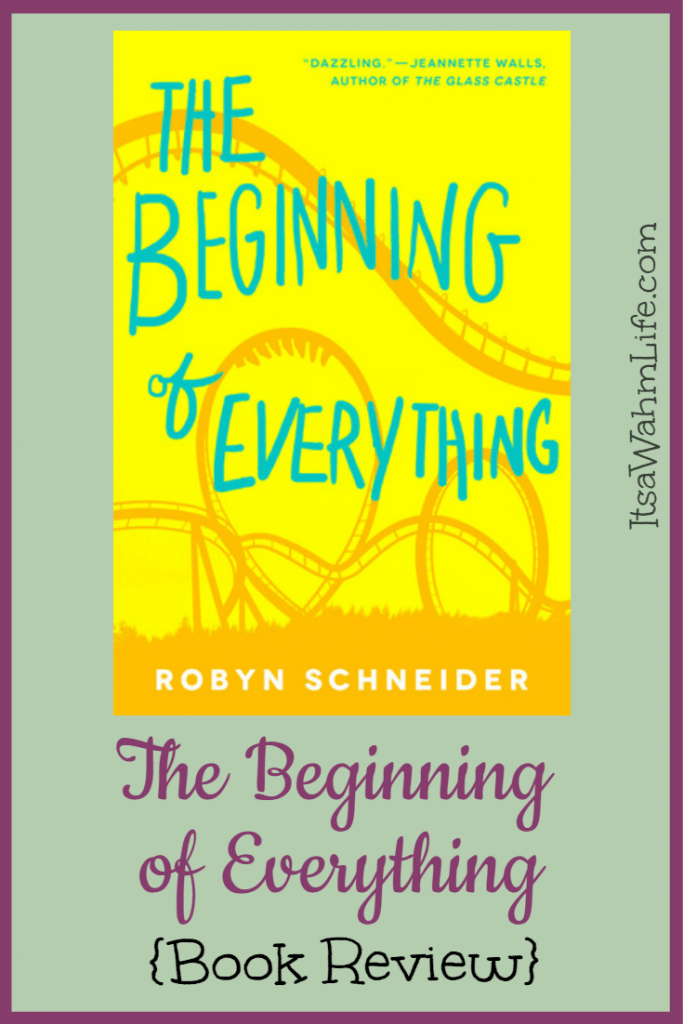 I enjoyed this book. Though I've been out of high school for a long time, I could relate to the characters, and how they felt they HAD to be and do certain things, because of who they were, and had been to other people.
The characters were easy to like and care about. You definitely had people you felt good about, and there weren't any characters you really "hated".
The story was well written, and the entire way I felt like there was something going on, something we didn't know about. I had some guesses as to what it was, but I was wrong. Maybe I should have seen twist coming at the end, but I didn't. Which makes me like the book even more.
There are some books I work really hard to figure out the ending as I'm reading, and there are other books, like this one, where I'm enjoying the story so much I just stay in the moment, and let the story surprise me. Those are definitely my favorite kind of books.
My 9 year old was with me when I picked this book up. She read the cover and thought it would be something she'd enjoy as well. I didn't really have a problem with it… it's well within her ability to read this book, however, there was some somewhat graphic sexual behavior between the main characters, and I'm not sure I'm ready to have her read that as of yet. (If you're interested this book is a 6.1 book level and worth 12 AR points.)
All in all I found this book enjoyable to read, and would recommend it.