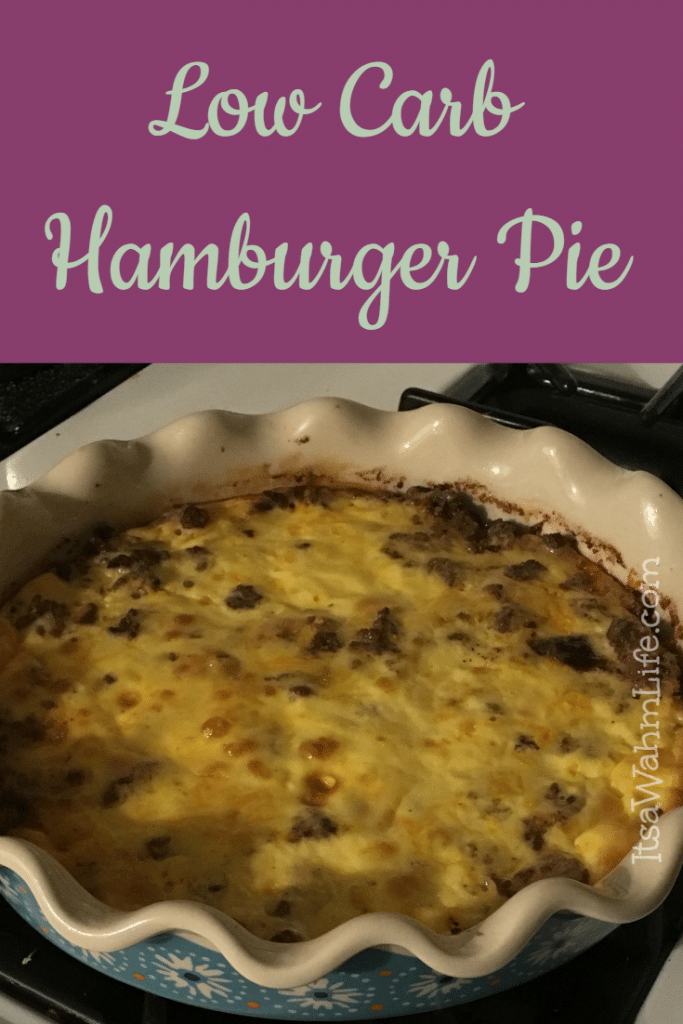 I'm so excited! I finally got to use my new Martha Stewart pie plate! I am somewhat ashamed to admit I have never had a pie plate. I saw this one and fell in love. I'm not a huge fan of her whole collection, but I absolutely love the pie plate. Well, I haven't really been eating many pies, to say the least, so I'm excited I finally found a way to put it to use!
Low Carb Hamburger Pie
What you need:
1 lb ground beef (I used 80%)
2 tbsp dried minced onion
1 tsp onion powder
1 cup shredded sharp cheddar
2 eggs
1/4 cup heavy whipping cream
1/2 cup mayo
salt and pepper to taste
What you do:

Preheat oven to 350 F
Brown your meat in a skillet, adding a little bit of the onion spices.
Drain the fat, and then add the remaining onion spice mixture, as well as some salt and pepper.
Grease the bottom and sides of your pie plate.
Pour the meat in the bottom.
Add half the cheese, and mix.
Add the remainder of the cheese and leave it on the top of the meat.
Combine eggs, mayo, and cream, whipping it together to combine. (It will be pretty thick)
Pour the egg mixture over the top of the cheese, as evenly as possible. If you need to, spread it around a bit with a spatula.
Pop it in the oven, for 30-35 minutes or until the top is set up and nice and brown.
Allow the pie to sit 5 to 10 minutes before serving.
Cut into 8 pieces and serve. Each piece is a serving and each serving has 2 net carbs. (as figured on My Fitness Pal)