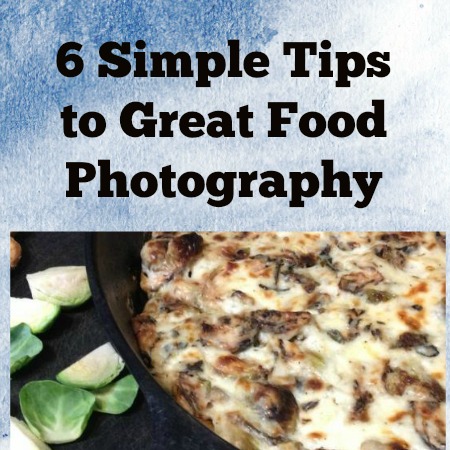 A while back I wrote about how to use pinterest to drive more traffic to your blog. While I was taking action on that post (ie playing around on pinterest for hours… and hours) I realized just how BAD my food photography is on this blog. 
I also realized the key to getting tons and tons of repins (and traffic) from pinterest is GREAT images!
Today I've spent the morning going through articles and videos looking for some simple tips to really ramp up my food photography on this site.
6 Simple Tips to Gorgeous Food Photography
1. Lighting. 
Lighting is just about everything. (which explains a lot because the lighting in my kitchen absolutely sucks).
Natural lighting is great… so if the room you're in has terrible lighting, go ahead and pick up your dish and take it to a window, or carry it to another room where there's better lighting. You don't have to snap the shot in the kitchen. (yeah, seems like kind of a "duh" thought, but I hadn't thought of it lol).
If you can get light coming in one direction from the window, you can use some crumpled foil wrapped around a piece of foam on the other side to fill in light.
2. Never use a flash.
Oops. Second tip I've been breaking. Flash gives too harsh a light on the food. Never use the flash, go to a window, or opt for a longer exposure in low light.
3. Use the macro or food mode on your camera
If you're using a point and shoot, use the macro or food settings on your camera. It will help you get the best focus and lighting on your shot.
4. Take shots from different angles.
Try taking the "30 percent) shot… get your camera at a 30 degree angle of the food.
Try taking shots from directly above… which may mean you have to set the food lower (aka on the floor ~ just watch out for the dog).
Try turning your camera on a bit of an angle to give the image a little bit more visual interest.
5. Create visual interest
Have some contrast in the color of your plate and the food.
Use a white plate to really make colorful food pop.
Use a plain, or basic background to really allow the food to shine.
6. Really LOOK at other photographs of food.
As I was looking through food blogs, and Pinterest I started really noticing what people were doing in their food photos. I started noticing how they were positioning their food, the composition of the shot, the background, the other things that were in the image, and it gave me a ton of ideas!
So there you have it, my favorite food photography tips I've come across as I surf the web in search of becoming a better food photographer for this blog.
I've set up a new food styling and photography board on Pinterest to gather more resources as well.
Here's my favorite video… I was surprised at the end of the morning this was my favorite one… I think it's basically an ad for a line of cameras, but dang… the tips rocked!! (talk about great marketing… right?!)
Have fun taking pictures of your food!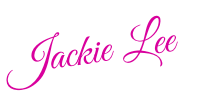 [hcshort id="7″]