Every year a local nature center does a monarch tagging day. You can go in, get a net, some tags, and go out and catch butterflies and tag them.
We went two years ago ~ and didn't see many Monarchs at all. (I realized today that Hanna was only 2 then! Not sure what I was thinking ~ although we did have a great time)
Today we caught 3 Monarchs. We tagged 2 and I accidentally let one go before we got the tag on. It was a great time outside, the weather was beautiful and the hiking was fun.
Here's Hanna tagging the first one (that someone else actually caught but we got to tag)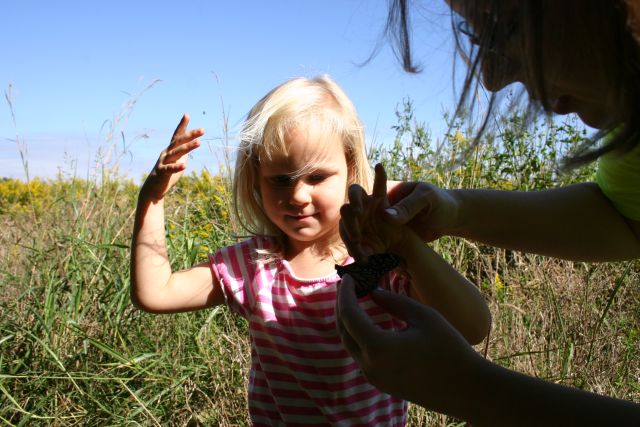 Here's the moment they let it go. This shot turned out nice with everyone looking at the butterfly ~ and it flying away.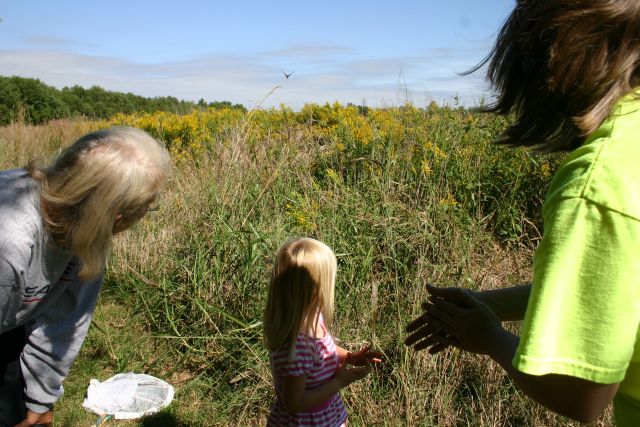 Hanna just looked so cute hiking around with her little butterfly net over her shoulder. This is not the net we used to catch the butterflies. It was much bigger. She did catch a couple really small butterflies with this net though.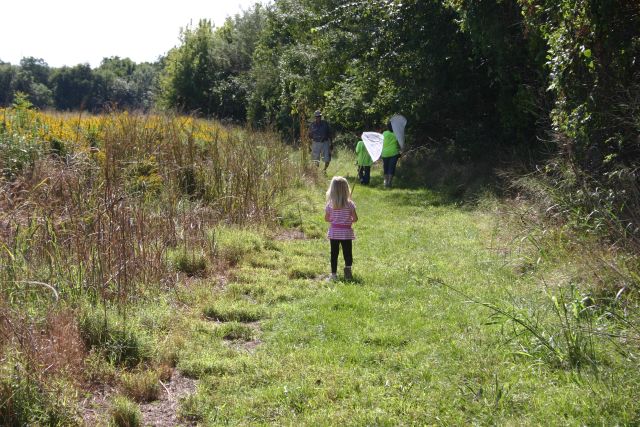 We had a wonderful time, and can't wait to go to Mexico one of these years to check them all out when they get to their migratory destination ~ I hear it's spectacular.
Here's a great video I found about what we did today. They did this one in Lawrence ~ we weren't there but did the same thing: