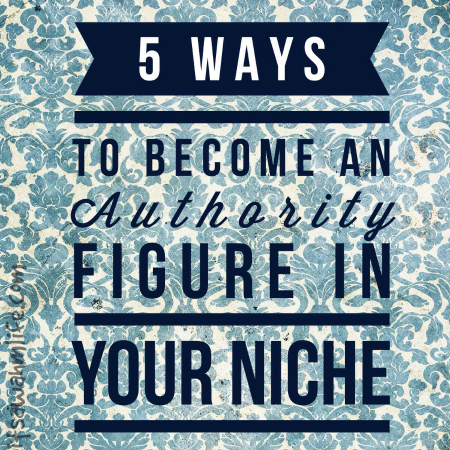 Happy Monday and welcome to Blog Workshop. This month we are covering niche mastery from all sides. Today we're going to talk about how YOU can become an authority figure in your niche, no matter how little or long you've been blogging. There are things you can tackle today to start creating authority and building your blog and brand.
5 Ways to Become an Authority Figure In Your Niche
I hope you enjoyed blog workshop this week… make sure you create a plan and get out there and take action.
If you're not already part of my email community make sure you sign up below! You'll immediately get a welcome email with details on how you can become part of our exclusive mastermind group for email community members only!
[hcshort id="15″]