I just finished The Light of the Fireflies and I'm still reeling.

The Light of the Fireflies

by Paul Pen, Simon Bruni
Published by AmazonCrossing on April 1st 2016
Genres: Fiction
Pages: 327
Buy on Amazon (aff link)
Add to a Goodreads Shelf


A haunting and hopeful tale of discovering light in even the darkest of places.
For his whole life, the boy has lived underground, in a basement with his parents, grandmother, sister, and brother. Before he was born, his family was disfigured by a fire. His sister wears a white mask to cover her burns.
He spends his hours with his cactus, reading his book on insects, or touching the one ray of sunlight that filters in through a crack in the ceiling. Ever since his sister had a baby, everyone's been acting very strangely. The boy begins to wonder why they never say who the father is, about what happened before his own birth, about why they're shut away.
A few days ago, some fireflies arrived in the basement. His grandma said, There's no creature more amazing than one that can make its own light. That light makes the boy want to escape, to know the outside world. Problem is, all the doors are locked. And he doesn't know how to get out.…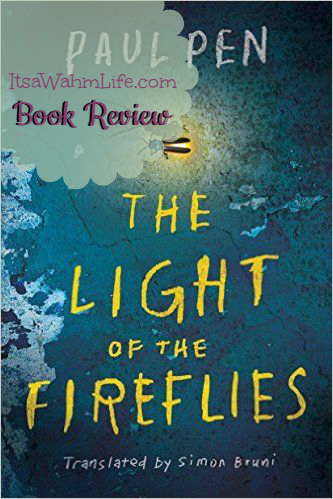 This book started off so horrific. I literally had nightmares about this book the first time I fell asleep after I started it. The premise, that these parents were keeping their children locked in a basement. It was unfathomable.
I wanted to quit reading, but the writing was so good, the characters so real and alive, I needed to know what happened to them.
Through the book you're drawn into a perspective. You see things the way you think they are, but then the switch flips and you begin to see another perspective. But then, it flips again and you think it was a diversion meant to draw you away from the truth. Only to find the real truth laid out in front of you, as plain as day, as though you should have known it from page one.
Superb writing, amazing characters, and a story that will draw you in and won't let you go, until the very last page. Nothing is as it appears, until the last pages when it all makes sense.
If you are a super sensitive person you may have a really tough time getting through the beginning (first quarter) of this book, but I assure you, it's worth it if you do.