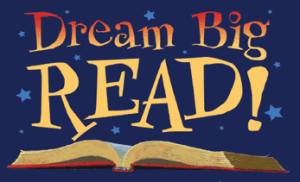 I love to read. I read as often as I can and truly believe if my kiddo sees me enjoying reading it will rub off on her too and she'll be a reader as well. I think reading is one of the most important things we can give our kids… from day one (if not before!).
She finished kindergarten this year, and knows how to read and I wanted to make sure we kept up our reading momentum over the summer.
We joined our Summer Reading Challenge at the library. I like how they've set it up.
1. Each kid sets a goal for the books they will read over the summer.
2. As kids read books they get "library money" for each book they read to buy little toys.
3. As the summer goes on they add up all the kids books as a whole and if all the kids together hit 1500 books this summer the elementary principal will kiss a PIG at the pool party!
4. If each kid hits their summer goal they will be able to go to a pool party at the end of the summer.
With all this excitement it's got Hanna really excited to read. The one other thing I like that they've done is made chapter books count as 1 book per chapter. This has really encouraged her to move up in the difficulty of books she's reading. They also count all the books we read together.
I've added a few little tools to help make it fun and a little more visually clear how close to her goal she is. I made a number chart and printed it out. Her goal is 125 books this summer… so each time she reads a book or a chapter she makes an X through the number.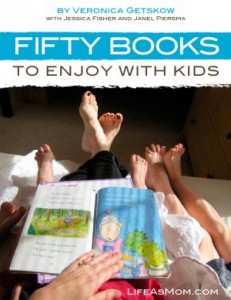 Of course she's got the Dream Big Read list from the library ~ where she writes down each book she reads, or makes a check mark next to the chapter book she's reading at the time.
One last thing I came across that I am really liking is this amazing little ebook that gives you a
list of 50 books
to enjoy with your kids. What makes it really fun is they have also added activities, and add on things you can do for each book. It makes it so interactive and fun. I wasn't familiar with quite a few books on this list ~ so it was a fun adventure going through them!I like how we're working on different skills, even though it's all about the reading. 🙂
Keeping reading skills up is all about reading! So having a summer reading challenge is so important. If you'd like some extra ideas to extend your books into other areas make sure you grab the List of 50 Books to read with your kids!