I've never read any of Danielle Steel's books, until this one. His Bright Light is the story of her son Nick, and his battle with bipolar, and his subsequent suicide.

His Bright Light: The Story of My Son, Nick Traina

by Danielle Steel
Published by Corgi on February 8, 2000
Genres: Memoir
Pages: 409
Add to a Goodreads Shelf


"This is the story of an extraordinary boy with a brilliant mind, a heart of gold, and a tortured soul. It is the story of an illness, a fight to live, and a race against death."
From the day he was born, Nick Traina was his mother's joy. By nineteen, he was dead. This is Danielle Steel's powerful personal story of the son she lost and the lessons she learned during his courageous battle against darkness. Sharing tender, painful memories and Nick's remarkable journals, Steel brings us a haunting duet between a singular young man and the mother who loved him--and a harrowing portrait of a masked killer called manic depression, which afflicts between two and three million Americans.
Nick rocketed through life like a shooting star. Signs of his illness were subtle, often paradoxical. He spoke in full sentences at age one. He was a brilliant, charming child who never slept. And at first, even his mother explained away his quicksilver moods. Nick always marched to a different drummer. His gift for writing was extraordinary, his musical talent promised a golden future. But by the time he entered junior high, Danielle Steel saw her beloved son hurtling toward disaster and tried desperately to get Nick the help he needed--the opening salvos of what would become a ferocious pitched battle for his life.
Even as he struggled, Nick's charisma and accomplishments remained undimmed. He bared his soul in his journal with uncanny insight, in searing prose, poetry, and song. When he was finally diagnosed and treated, it bought time, but too little. In the end, perhaps nothing could have saved him from the insidious disease that had shadowed him from his earliest years.
At once a loving legacy and an unsparing depiction of a devastating illness, Danielle Steel's tribute to her lost son is a gift of life, hope, healing, and understanding to us all.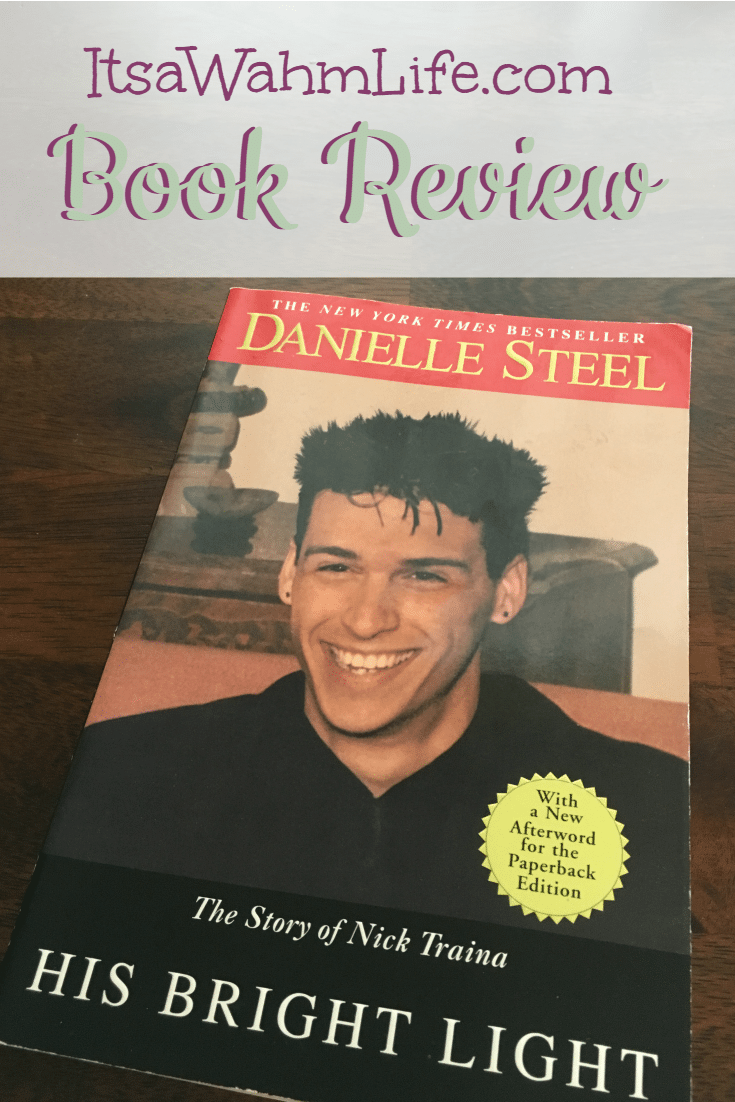 This was a hard book to read. Danielle's anguish is fresh, and reverberates through every page. As a Mother, reading another Mother's journey it's painful to read. With the topic of this book, I don't want to be negative, but, the writing felt grief stricken (as maybe it should), it was spirally, and at times repetitive. I often felt as she wrote this book, she was talking herself out of blaming herself for the way Nick's life went. I found myself skimming through sections, as she repeated herself from previous pages.
The story though, is definitely worth reading. As someone who worked in mental health for years, I believe getting a first hand view of mental illness is always a good thing. People who aren't dealing with it, or a loved one with it, simply don't understand it. This lack of understanding often leads to stigma, and sometimes fear. People with mental illness have a disease. They really are no different than someone who has diabetes, and needs close monitoring to maintain their health. Unfortunately, their lack of insight (which is part of the disease), can make it harder to keep them on track.
The last chapter of this book was read through flowing tears. Danielle and everyone who loved and lived with Nick's pain is splashed across the pages in a way that makes you feel it as though you were living it.
Like I said, this is not an easy book to read, but if you've got someone in your world suffering from bipolar, or you just want to know more about the experience of living with it, this is definitely a book I'd recommend.