Last weekend we went to the farmer's market. There's a new oil/vinegar store called Olio's Market in town, and they had a booth. I am a HUGE fan of balsamic vinegar, and I was thrilled to sample some of their flavored vinegars. They had fruit flavored, and my favorite… espresso balsamic. As soon as I tasted it I could see recipes popping up in my head. The first thing was a tomato, basil, mozzarella salad, with this espresso balsamic vinegar drizzled over the top.
I came home, and cut up the tomatoes in half (I got two pounds of exquisite cherry tomatoes at the farmer's market… we also supplemented some of our yellow cherry tomatoes from the garden). Drizzled the vinegar over them, cut the basil, and let it marinate. A couple hours later I took a taste and realized this HAD to become bruschetta.
Bruschetta is one of my very favorite all time things to eat… and the flavors this combination created screamed to be bruschetta… so that's what I did. (it would have been great as a salad, but OMG it is superb on toasted bread!)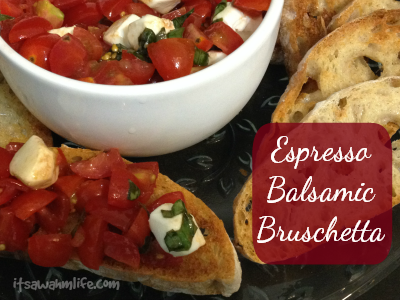 Espresso Balsamic Bruschetta
What you need:
Tomatoes
fresh basil
espresso balsamic vinegar
mozzarella pearls
crunchy bread
What you do:
Dice the tomatoes into small pieces (I got tired of small dicing all these tomatoes and threw them all in the food processor and whirred them up a little bit… and it worked well, just didn't have all those beautiful little uniform pieces :))
Chiffonade the basil
Drizzle with espresso balsamic bruschetta
Let marinade in the refrigerator for at least an hour.
Slice your bread rather thin, set it under the broiler to toast. (watch it so it doesn't burn!)
Add the mozzarella pearls to the dish.
Toss to coat.
Dish bruschetta onto toasted bread and enjoy! (try not to eat the entire bowl in one sitting… good luck with that lol).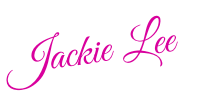 [hcshort id="15″]