What you have to know about our "family" before I tell you this story is my husband and I love to fish, but we are TERRIBLE at it! lol. We fish and fish and fish and very rarely catch anything ~ which is why we really haven't even gone in years.
For Hanna's birthday my mom got her a fishing pole of her very own, so she was excited to go fishing.
We went to the pond of a neighbor farmer today, and the first cast Ryan (the husband) threw out, he caught a nice sized bass. 🙂 That's a GOOD sign.
We proceeded to catch a nice catfish, and another small bass ~ that Hanna reeled in. Then as she was reeling in for the last time a nice little perch jumped on her hook, so she reeled that one in on her own pole.
What a fun fun afternoon ~ minus the gnats that were eating us alive. Here's Hanna and her first catches ~ maybe she's gonna change our fishing luck from here on out ~ wouldn't that be great?
Hanna's First Fish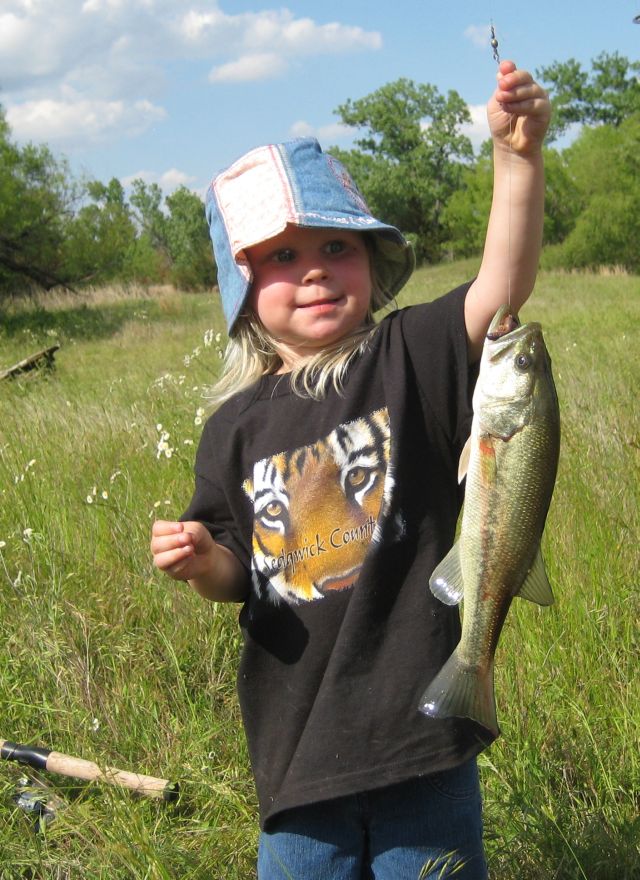 Hanna's Second Fish