I don't know whether to jump for joy or burst into tears. 🙂 My baby girl has started kindergarten.
I must say, all the planning I did for breakfast, and lunch really got this day off to a quick and easy start. In fact, we found ourselves twiddling our thumbs and watching the clock for about 10 minutes before we had to leave… but I'll take it.
Here she is all dressed in her new school clothes (That I couldn't talk her out of wearing, even though it's going to be 105 degrees today!) and her new backpack. (all packed full of school supplies.)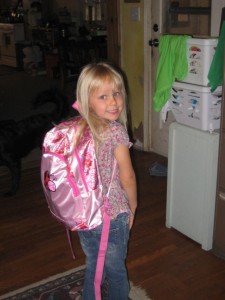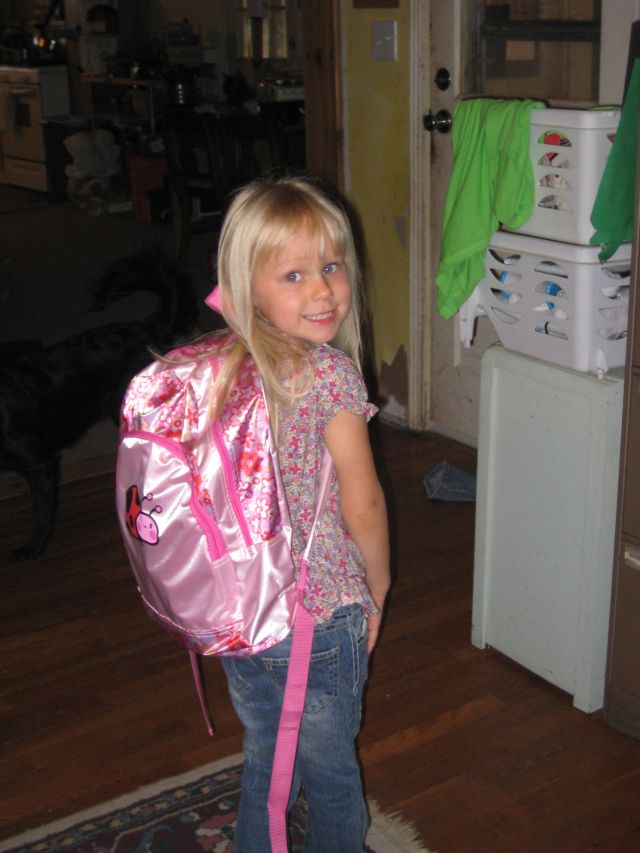 Here she is in her new classroom, already jumping into her work. 🙂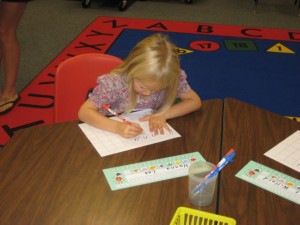 Here she is with her new teacher Mrs. Schmidt (yes, we've practicing so that comes out right lol).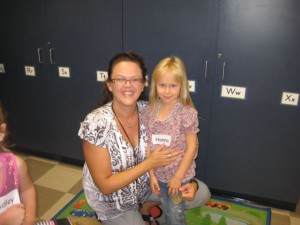 I can't wait to hear how everything went, and all the fun stuff she got to do today… but, until then, I'm going to be able to work in absolute silence. In fact, it's almost too quiet in here. 🙂
Another milestone… come and gone.