What is the 30 day challenge: Find your happy place?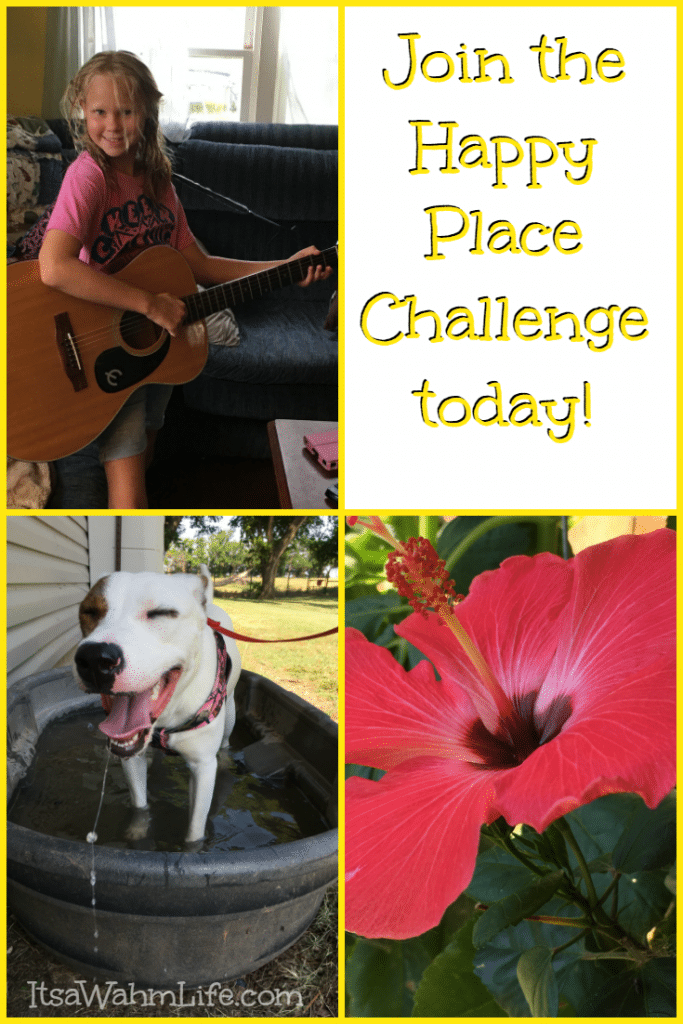 This is the 3rd round of the Happy Place Challenge, and I'm excited because as the challenge grows, more people join us, and more people start changing the way they see the world. The longer you do the challenge, the easier it gets to find the happy places in your day to day life. 🙂
So, please… join us! It doesn't matter if it's the first of the month or the 18th of the month (or anywhere in between, before or after!). You can jump in where you are, or you can scroll back and start at day 1. It doesn't matter how, just that you start.
Learn all the details, including what counts as a "happy place" as well as 7 reasons WHY you should take the challenge.
Click here and sign up. You'll also receive a free copy of 30 Ways to Find Your Happy Place when you do!
I can't wait to see you in the group!