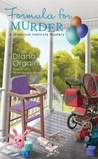 Formula for Murder (A Maternal Instincts Mystery, #3)

by Diana Orgain
Published by Berkley on March 1st 2011
Genres: Fiction
Pages: 274
Buy on Amazon (aff link)
Add to a Goodreads Shelf


Sleuth and first-time mom Kate Connolly and her baby are the victims of a hit-and-run, but escape unharmed. A witness identifies the car's French diplomatic license plates, yet when Kate and her hubby try to get some answers, they get le cold shoulder. But there's something going on at the French consulate that's dirtier-and far deadlier-than any diaper.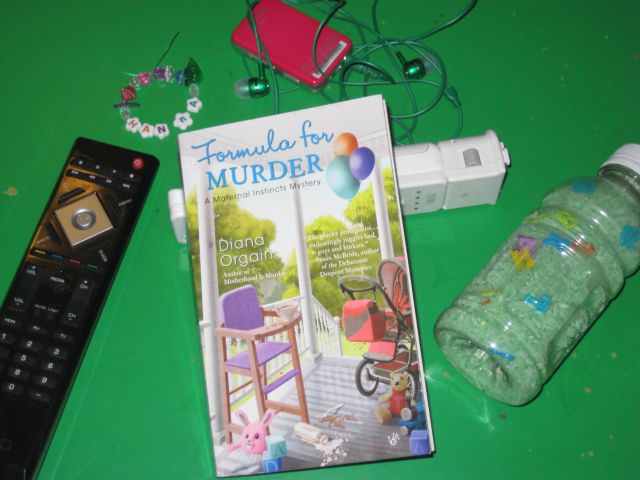 As an avid reader,  writer and mom I was delighted when I was recently contacted by the publisher to see if I would be willing to review Diana Orgain's new book Formula for Murder. This is the third book in her Maternal Instincts Mystery series. The first two were wonderful, and I was really looking forward to diving into this one.
Formula for Murder did not disappoint! From the very first page I was pulled in and taken on a fun and twisty murder mystery ride. I found myself thinking as I read the first couple pages "Oh no… they can't… she can't start the book this way!". But she did. The events that pulled me into the first couple pages set the scene for the rest of the mystery.
What I love about this book, as well as the previous books in the series is it's not just a mystery. It's the story of a to do list making, work out of your home mom with a small baby (3 months). While her to do lists never really get done. (who's do?!) She also very realistically struggles with the problems, fears and worries that go along with being a working mom, including breastfeeding, and not spending enough time at home with the baby, and then worrying about work when she is with the baby. She deals with these serious questions working mom's face in a funny, lighthearted way, right in the middle of solving a murder.
If you're looking for a fun read Formula for Murder fits the bill. I found it very easy to fall into this mystery, and wanted to get right back to it every time I was interrupted. 🙂  I got this in paperback, but you can also get the kindle version.
If you'd like a chance to hear more from the author, Diana Orgain, and even have a chance to  ask her some questions  she'll be the featured guest on my new radio show Around the Kitchen Table Tuesday morning at 10am CST.