This is our first year homeschooling. It's only been two weeks and I've already thrown out all the grand plans I had for our homeschool. I had these big ideas, and they all looked a lot like school. After a first week of an insane emotional roller coaster, I decided to try a different route. I went to the Homeschool Gameschool Facebook group and asked a simple question… Can you help me put together a list of the best educational games for us to use in our homeschool?
You see, my only goal for this year is to help my daughter remember learning is fun. I lost sight of that when I got lost in the plethora of curriculum options, lapbooks, notebooking pages, unit studies, (and of course my own fears), but luckily I have remembered. 🙂
My question was quickly answered by experienced homeschool moms, the list grew longer and longer, and I got a little more excited by the moment. My kiddo really enjoys playing games, and doesn't even seem to notice she's learning along the way. 🙂 I thought I'd create a list of all the games as I find them, so we can test them out, and share them with others. Many of these games are online (and free), some are board games. I think there are benefits in both types of games.  So here we go!
Math Games for Kids: 
Math has been the biggest struggle. It's the one subject I feel needs to be done every day, and it's the one subject that creates the biggest resistance from my kiddo. Luckily we found some excellent math games. In fact, she's been doing math for hours a day all week. 😉
This is the math game Hanna's been playing all week. She loves it. I love it because I set up a teacher account and it shows me reports on how she's doing. It shows me the types of problems she's been working on, how many she got right, and I can clearly see where she's struggling. I can also set up specific types of problems for her to work on (which I haven't done). The game will keep progressing through different types of problems as she does well on the ones she's working on. This game covers grades 1-8. You can play Prodigy free forever, although there is an upgrade option. Hanna became frustrated when she couldn't do some of the things in the game, so we have upgraded. I went with the monthly option, in case a week from now she decides she never wants to see Prodigy again. 🙂
Fun games to learn multiplication facts. My kiddo has struggled with multiplication, we've used Times Tales which really helped, but I'm looking forward to her having some games to play to keep practicing them.
This is one of the very first games we used, we've been playing it together since she was in kindergarten. 🙂 It was great for teaching numbers, and addition. As a parent who really hates games… I can't even tell you how happy I was when we moved up to this from Candyland. 😉
Multiflyer is an award winning computer game built to help anyone trying to learn or brush up on their multiplication skills. Work your way through the solar system, saving outposts on planets and space stations from gravitational anomalies
Lure of the Labyrinth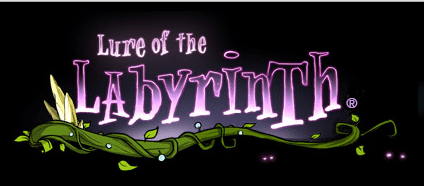 Lure of the Labyrinth is a digital game for middle-school pre-algebra students. It includes a wealth of intriguing math-based puzzles wrapped into an exciting narrative game in which students work to find their lost pet – and save the world from monsters! The game gives students a chance to actually think like mathematicians.
This game is geared toward younger students, but when I looked at it, it looked like something my 10 year old might also enjoy.
Similar to flashcards, but WAY more fun. 🙂 This was the one of the first things we tried when Hanna was learning her multiplication facts. She loved playing, and still asks to play. There are also division war, and math war (addition and subtraction) decks.
Figure This! provides interesting math challenges that middle-school students can do at home with their families.
What about you… what math games are you using in your homeschool? I'd love to add some to the list, so share your favorite math game in the comments… and stay tuned for more posts on educational games, including literature games, history games, grammar games and more!!