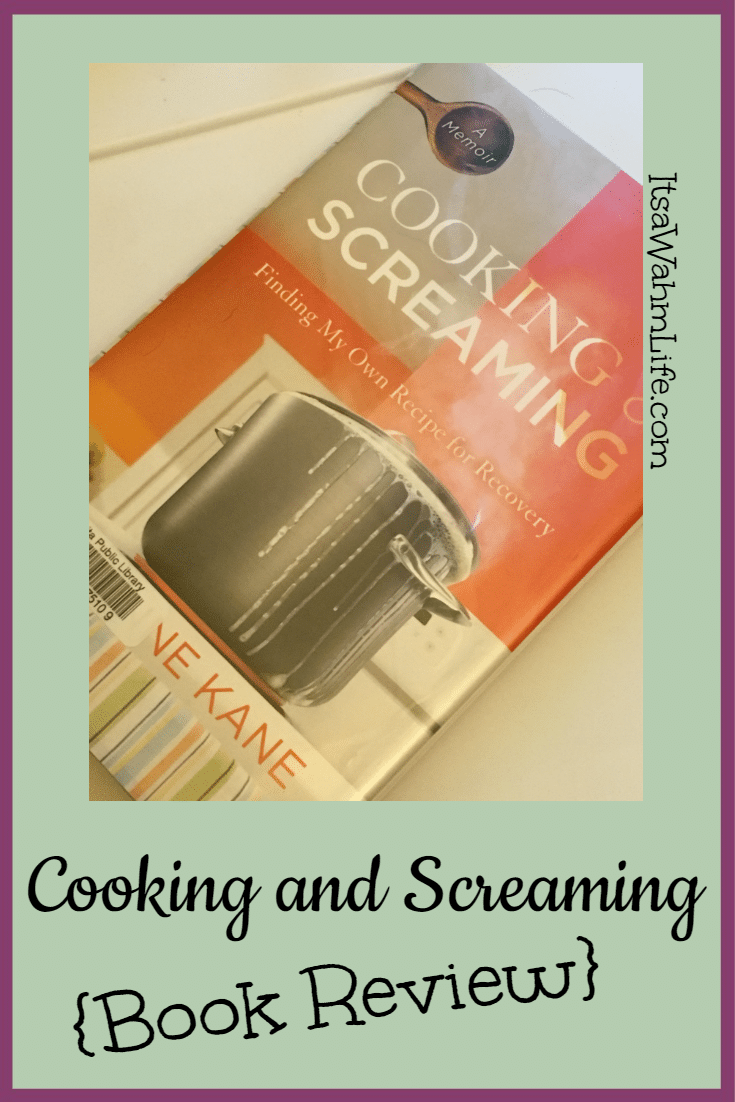 It's been one of those summers where I just couldn't seem to get into a book. I don't think I read anything this summer. That feels a little sad, but sometimes, it is what it is. However, we got our first Kitchen Table Passport box last week, the country we are visiting is France. When the kiddo and I think of France, we, for some reason, think of food! We decided to look for some french cookbooks to look through to add to all the information about France that came in our box. While looking at cookbooks the title Cooking and Screaming jumped out at me. I pulled it from the shelf, and on a little wooden spoon, on the top left hand corner it said, A Memoir. I was hooked.
I was hooked from the first page. Which happens to be a fantastic sounding recipe featuring zucchini (one of my favorite foods!).  After the recipe began the story.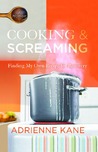 Cooking and Screaming: Finding My Own Recipe for Recovery

by Adrienne Kane
Published by Gallery Books on February 23rd 2013
Pages: 288
Buy on Amazon (aff link)
Add to a Goodreads Shelf


An inspiring, recipe-filled memoir about loss, recovery, and finding oneself through food and cooking.
"I rose from my wheelchair slowly, using the arms of the seat to steady myself; I managed to lift my weighty limbs and limp the three steps to the counter. Stirring left-handed, I did not want to leave the warmth of the kitchen. I felt good. And for a moment I forgot about the life that I was living. Being in the kitchen, the sights and smells, the smear of crimson tomato sauce on my borrowed apron, felt like a bit of home, a place that felt so far away."
Adrienne Kane always loved food. Waiting by the oven for the sweet, crisp cookies she baked with her mother to emerge. Learning to create a simple yet delicious frittata with her best friend. Fueling long hours of work on her senior thesis with a satisfying tagliatelle.
But just two weeks before her college graduation, Adrienne suffered a hemorrhagic stroke that left her paralyzed on the entire right side of her body. Once a dancer and aspiring teacher, she was now dependent on her loved ones, embarrassed by her disability, and facing an identity crisis. The next several years were a blur of doctors, therapists, rehabilitation, and frustration.
Until she got back in the kitchen.
It started with a stir. A stir and a taste. A little more salt. Maybe a side of crisp, sautéed potatoes. She learned to wield a chef's knife with her left hand, and to brace vegetables with her right. As she slowly stumbled from her quiet resting place at the kitchen table to where her mother stood by the stove, food became not only her sustenance and her solace, it became Adrienne's calling.
She tested new recipes and created her own, crafting beautiful, delectable feasts for the people who had nurtured her -- her mother and father, who himself had survived a stroke several years earlier; the friends who encouraged her to write a cookbook; and, of course, the boyfriend-turned-husband who stood beside her all the way. Eventually, through determination, hard work, and a healthy portion of courage, she turned her culinary love into a career as a caterer, food writer, photographer, and recipe developer.
Filled with simple, tempting recipes and complex, hard-won lessons, Cooking and Screaming is Adrienne's moving and heartfelt story of food, loss, work, and joy...and finding her identity through the most unlikely combination of ingredients.
I absolutely adored how each chapter began with a recipe, and all the recipes sounded like something I would actually make. Even more than just loving the recipe, I loved how each recipe folded itself into the part of the story she was telling. Each recipe is not just a recipe, it's an intricate piece of the story of Adrienne's life.
This book is easy to read, it's interesting, and Adrienne, as well as all the other characters, are easy to like. I put the book down halfway finished after the first day. I found myself awake a couple hours earlier than the rest of the family a couple days later, and fell into this book with a cup of coffee. It was the perfect reset I needed during a really busy and hectic time.
This book could have gone a whole different way. What happened to Adrienne was awful, and she could have wallowed in self pity, and I don't think anyone would have blamed her, but she doesn't. Yes, she gets frustrated, and overwhelmed, as anyone would, but the general feeling of the book is so uplifting. You find yourself rooting for not only her physical success, but success in everything she does. You want her to come out on top. I love books like that!
As I was reading, I ended up taking a picture of a paragraph and sending it to a blogging friend of mine. Adrienne begins a food blog at one point, her description of the blogging community was so right on I had to share it. 🙂 The story is great, and the writing is tight, and quite wonderful. I'm soooooo pleased we decided to go looking for French cookbooks that day, and that Cooking and Screaming jumped off the shelf into my hands.
If you are a person who loves cooking or food, is a food blogger, or a fan of memoir, I highly recommend this book. You can get it here on Amazon.com (or check your local library)