I got a signed copy of Deadly Design for my birthday this year. <3 I've never seen it, and probably wouldn't have picked it up if I did… so YAY for birthday gifts.

Deadly Design

by Debra Dockter
Published by G.P. Putnam's Sons Books for Young Readers on June 2nd 2015
Genres: Young Adult
Pages: 368
Buy on Amazon (aff link)
Add to a Goodreads Shelf


The emotional power of If I Stay meets the survival story of Maze Runner
Genetically engineered identical twins Kyle and Connor McAdams were born two years apart. Their parents figured it was safer that way, to increase their odds of survival. Connor was born first, paving an impossibly perfect path for Kyle to follow. He was the best at everything—valedictorian, star quarterback etc. Kyle never thought he'd be able to live up, so he didn't even try. But when Connor, 18, suddenly drops dead of a heart attack, and Kyle learns of other genetically modified kids who've also died on their eighteenth birthdays, he's suddenly motivated—to save his own life. Like Connor and all the rest, Kyle was conceived at the Genesis Innovations Laboratory, where the mysterious Dr. Mueller conducted experiments on them. The clock's ticking as Kyle searches for answers: who was Dr. Mueller really, and what did he do to cause their hearts to stop at eighteen? He must unravel the clues quickly, before, he too, becomes another perfect, blue-eyed corpse.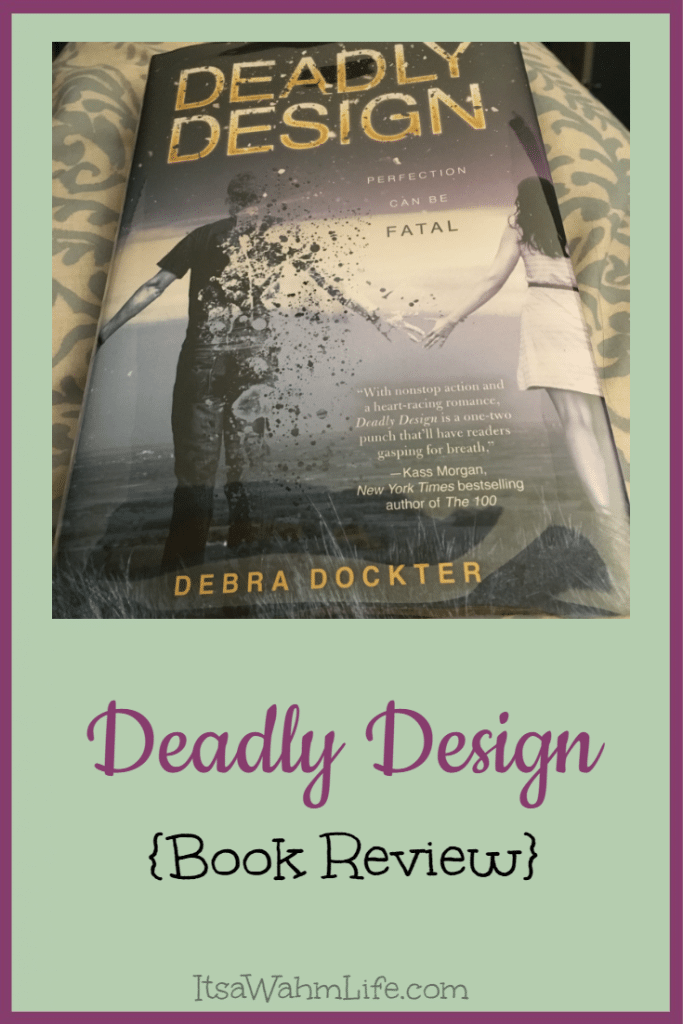 Deadly Design is a fast paced medical mystery/thriller. I enjoyed the story line. It's fun/scary to think of the possibilities for the human race with science making advancements so quickly. It's also interesting to think about what all might actually be going on in the world of science that we don't really know about. The characters are easy to love, and care about. You end up rooting for the main character, gasping at times, and cheering at others. I'll admit it… there were even a couple tears along the way (but I'm a very emotional reader LOL) There are also a  couple of characters who are pretty easy to hate (once you realize you should hate them!). There are plenty of twists and turns to keep you turning pages and excitedly reading one chapter after the next.
This is classified as a Young Adult book. It says on Amazon it's good for readers 12 and up. I'm not sure I agree with that. There is some pretty heavy material in this book, from teen sex, teen drinking (at times approved by an adult) and then the whole plot is based on some pretty incredible science that might be kind of scary/overwhelming for someone as young as 12.
I think this book would be a better match for older teens, however, I disagree with the reviewer who gave it only one star based on this issue. The book is a great read, and I'm really glad I got a copy for my birthday. 🙂