Boneless, skinless chicken breasts can be so flavorless and boring – but they don't have to be! This quick and easy dish is packed with flavor, is low-carb and made with all fresh ingredients. Make it a complete meal by adding a side of sauteed kale even a simple salad.
What you need: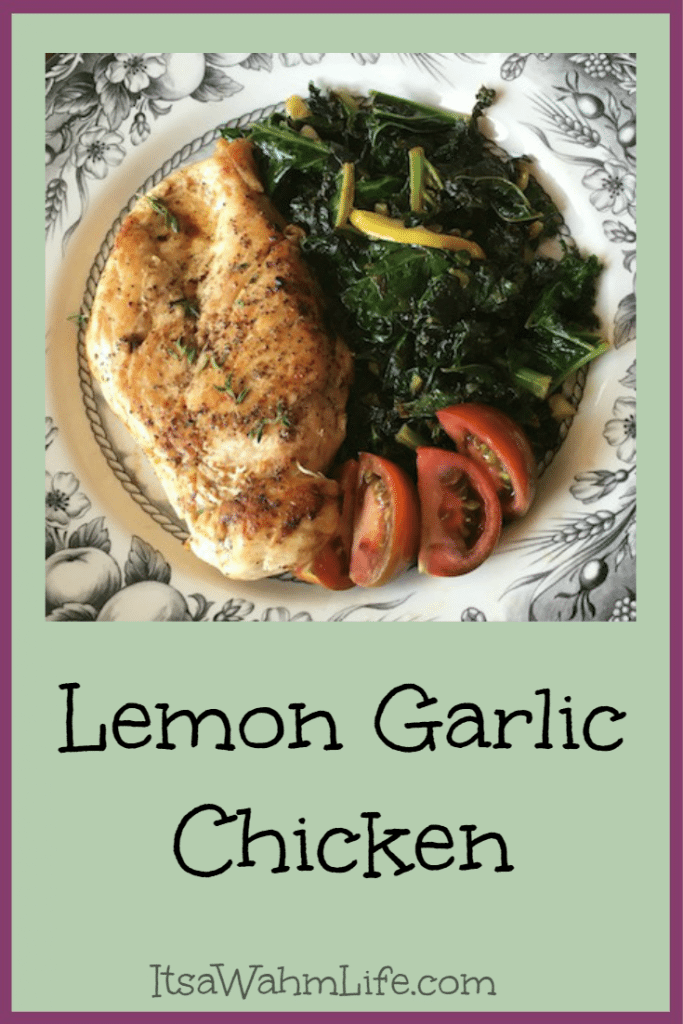 4 4 to 6-oz. boneless, skinless chicken breasts
salt and pepper, to taste
2 T. extra virgin olive oil
2 cloves garlic, finely minced
1 medium shallot, thinly sliced
1 tsp crushed red pepper flakes (optional)
2 T. butter
1 organic lemon, washed and thinly sliced
2 tsp fresh oregano
1/2 cup dry white wine
1/2 chicken stock
What You Do: 
Place chicken between 2 sheets of plastic wrap and lightly pound with a meat mallet or rolling pin until the chicken is about 1/2 inch thick. Remove and discard plastic wrap and liberally season chicken breasts with salt and pepper.
Add the garlic and olive oil to a large skillet and set to medium-high heat. Saute for 2-3 minutes, until garlic begins to brown. Remove garlic from pan with a slotted spoon and discard. Add shallots and red pepper flakes, if desired, to the garlic infused pan oil and saute for another 2 minutes.
Add butter and lemon slices to pan and cook for about 3-4 minutes, until the lemon "melts." Push the lemon rinds to the sides of the skillet and place chicken breasts in pan, being careful not to overcrowd. (Work in batches, if necessary). Cook the breasts for 5-7 minutes per side, until the breasts start to brown and an instant-read thermometer reads 165 degrees when inserted.
Once finished, remove chicken from heat and tent with aluminum foil to rest.
Return the skillet to medium-high heat and deglaze with the white wine and chicken stock. Scrape the brown bits off the bottom of pan and then simmer until liquid is reduced by half. Pour pan sauce over chicken breasts and serve with sauted kale/swiss chard or a salad.