I went through a period in time where I was really focused on happiness… what it was and how to get more of it. I read a ton of books on the subject, and had happiness books magically show up at my door. (That was surprising and pretty awesome!). I enjoy all kinds of books about happiness, whether it's a novel sharing a story of people finding happiness, a memoir about people getting happy after hard times, but I especially like the step by step… here you go… do this, and you'll be happy books. 🙂 Like this one.

Before Happiness: How Creating a Positive Reality First Amplifies Your Levels of Happiness and Success

by Shawn Achor
Published by Crown Business on September 10th 2013
Genres: Self Improvement
Pages: 256
Buy on Amazon (aff link)
Add to a Goodreads Shelf


Why are some people able to make positive change while others remain the same?
In his international bestseller, The Happiness Advantage, Harvard trained researcher Shawn Achor described why happiness is the precursor to greater success. This book is about what comes before both. Because before we can be happy or successful, we need to first develop the ability to see that positive change is possible. Only once we learn to see the world through a more positive lens can we summon all our motivation, emotion, and intelligence to achieve our personal and professional goals.
In Before Happiness, Achor reveals five actionable, proven strategies for changing our lens to positive:
· The Most Valuable Reality: See a broader range of ideas and solutions by changing the details on which your brain chooses to focus · Success Mapping: Set goals oriented around the things in life that matter to you most, whether career advancement or family or making a difference in the world· The X-spot: Use success accelerants to propel you more quickly towards those goals, whether finishing a marathon, reaching a sales target, learning a language, or losing 10 pounds· Noise-Canceling: Boost the signal pointing you to opportunities and possibilities that others miss · Positive Inception: Transfer these skills to your team, your employees, and everyone around you
By mastering these strategies, you'll create an renewable source of positivity, motivation, and engagement that will allow you to reach your fullest potential in everything you do.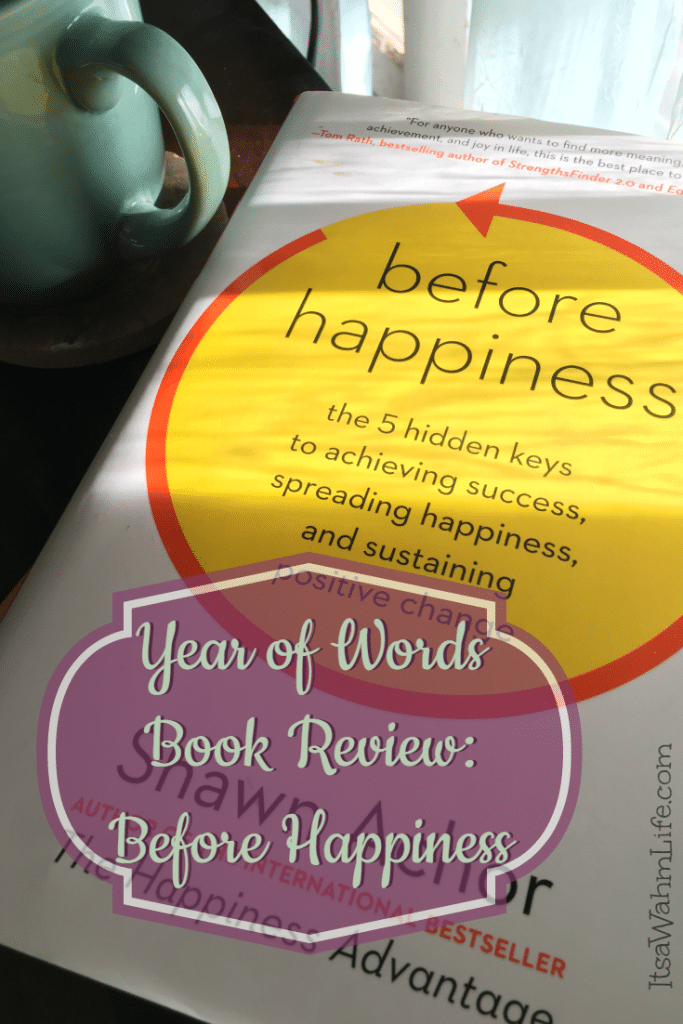 Shawn Achor is a Positive Psychologist. Frankly, I didn't even know that job existed… but it's pretty cool. This is Shawn's second book. His first book was really research based, and talked about how happiness and success are linked. This book, however, is the information to help you get to that point… thus Before Happiness. 🙂
Before Happiness shares 5 keys to achieving, spreading and maintaining happiness. The book does a really good job of explaining the why of the keys, but where the magic happens is in the how. Each of the keys is broken down into actionable steps which makes this book wonderful because, not only do you learn, but you can immediately begin implementing as well. (Those are my favorite kinds of personal development books!)
Each of the keys may not speak directly to you, but I am certain at least 1 will jump off the page. You'll think to yourself, "OMG. That's me!" and you will begin devouring the chapter and excitedly jump into the action steps. At least that's how it worked for me, and for many of the people who have also reviewed this book.
Are you at a place in your life, where you're wishing you were happier? If you are wondering what you can do today, something concrete, to increase your happiness, this book is what you're looking for. It will give you exactly that… and help you feel good along the way.
Happy Reading.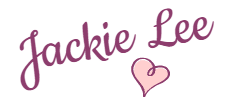 PS. I read this book as part of the Year of Words book challenge, where each week comes with a different word. The word this week was Happiness. You're welcome to join the challenge, no matter where we are in the year. You can start with whatever word you want, when you want, with whatever book you want. It's a super relaxed book challenge, that will help you get out of a reading rut, and look at book selection in a new way. (And it's lots of fun) You can get the list of words by entering your address below, and then come be part of the conversation, and track your books in the Year of Words Book Challenge Group over on GoodReads. See you there!