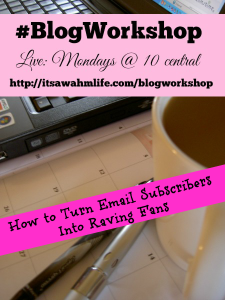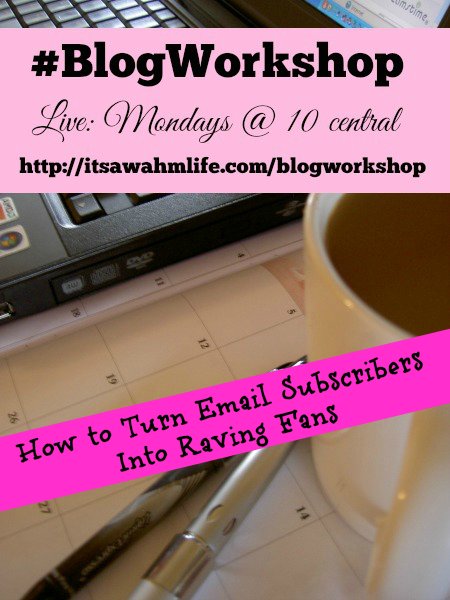 For the rest of the month we're going to be covering different aspects of Email marketing here on the #blogworkshop. Make sure you put a reminder in your phone so you don't miss an episode. Every Monday 10a Central.
3 Simple Ways to Turn Your Email Subscribers Into Raving Fans
1. First communication.
Give them what you promised.
Tell them what to expect from you and your emails (frequency, types of content)
Invite them to contact you directly (and reply when they do)
2. Make your emails so valuable they'd pay for them.
Don't always make them click out ~ send them complete articles/tips/content in the email
Give them bonus material only your email community gets
It's ok to be brief (or wordy).
3. Surprise your readers… treat them well.
Arrange discounts for products you sell
Share a product you're putting together with them
Share your personal tools
Schedule a live webinar only for them!
[hcshort id="7″]