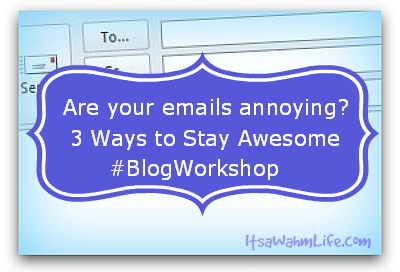 If I asked you to think about someone you get emails from that you never open their emails, in fact, you feel kind of yucky when you see their name come through your inbox… I bet you could.
One of the biggest issues I hear from people when it comes to email marketing is they don't want to annoy people.
That's what we're digging into this week on Blog Workshop.
We'll share with you 3 simple ways to NOT be an annoying email marketer… as well as the ONE thing that will set you apart from everyone else… grab a cup of something, grab some paper and a pen, and settle in!
If you've got questions make sure you leave them in the comments below!
3 Tips to NOT be an annoying email marketer ~ #blogworkshop
If you haven't gotten started with your email marketing yet… I highly recommend GetResponse as your autoresponder service.
Set a reminder in your phone right now… we'll be here again next Monday at 10a Central for Blog Workshop.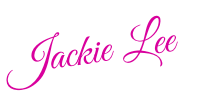 [hcshort id="15″]
** The links in this post are affiliate links. If you choose to use the stellar services I recommend I will get a small commission (that costs you nothing extra) when you purchase through my links. ~ Thanks for supporting your business and a work at home mom. 🙂