When I was learning to cook, my mom told me NEVER EVER just throw a clump of pasta in a pot when the water is not boiling. You end up with a big stuck together chunk of pasta that never cooks all the way.
You can see why I was a little bit worried about trying this whole "one pot pasta" recipe. It seemed like a recipe for disaster!
But it looked so yummy, everywhere on the web. It looks SO easy… I mean, what's easier than throwing everything in a pot and turning on the burner?
So I decided to give it a try.
BOOM. Delicious.
After the first time I started playing around with it, adding things, (especially veggies) to see what all I could do with this incredibly simple dish.
Here's the basics, feel free to play and share what you did so I can try it out too!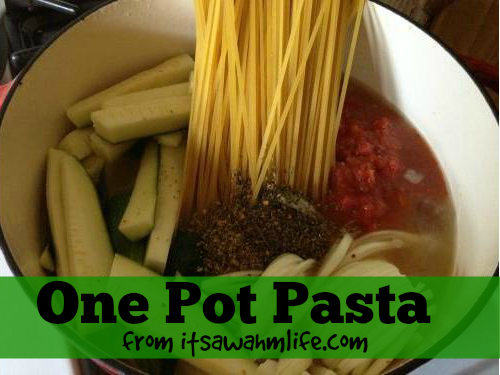 One Pot Pasta
What you need:
a large handful of pasta (12 oz or so)
4 1/2 cups of stock, veggie, chicken, homemade or box works fine
1 onion diced or cut into strips
some basil (a small handful of dry, or a couple branches of fresh)
some parsley (a handful of dry, or a few sprigs of fresh)
1 can tomatoes (any flavor is fine)
garlic powder, or a couple cloves of garlic
a big pot. (I'm always excited to use my fairly new dutch oven)
What you do: 
Throw everything in the pot, and turn on the burner. Cover the pot and bring it to a boil. Lower the fire and simmer for 10 minutes.
Boom. Seriously.. that's it.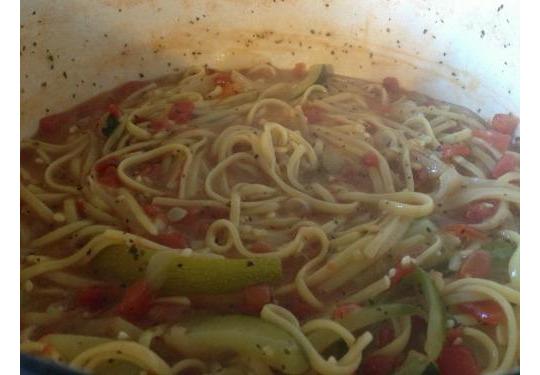 Shred a little cheese over the top and you're good to go.
You could totally add some veggies (like diced zucchini, a handful of spinach are the first to come to mind), if your carnivore husband is home, throw in some chicken or even some keilbasa would be nice.
Enjoy your dinner!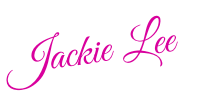 [hcshort id="15″]