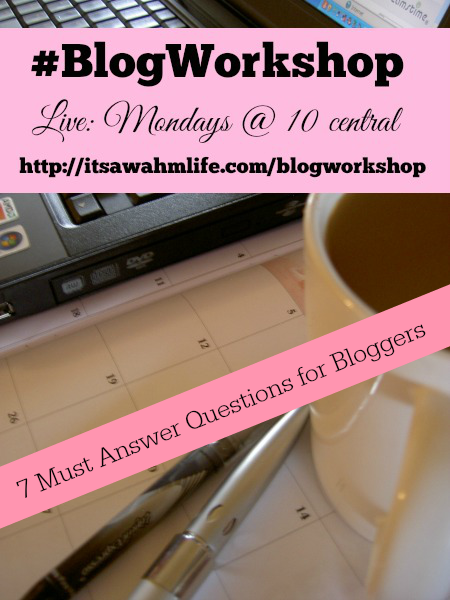 I'll admit… I'm often times a willy nilly, I feel inspired so I write, writer. And… often times I find myself rewriting because I didn't answer these questions before I started.
You'll create more effective blog posts if you take a few minutes and answer these questions before you start your next (and every) blog post.
7 Questions You Need to Answer Before Writing Your Next Blog Post
7 Must Answer Questions for Bloggers:
1. Who am I talking to in this post? (specifically)
2. What's my goal for this post? What do I want to accomplish?
3. What am I going to talk about? (specifically)
4. What products/services will I share with others in this post?
5. What makes the product/service I'm sharing better than similar products?
6. How much does the person I'm talking to know about this subject? (adjust language accordingly)
7. What do I want the reader to do next?
Those are the seven questions that will help you create valuable content that really connect with your reader, and create you an income. 😉 Your next step? Fall in love with your blog (again). Become part of my email community! Fill in the form below to join the fun.
[hcshort id="7″]