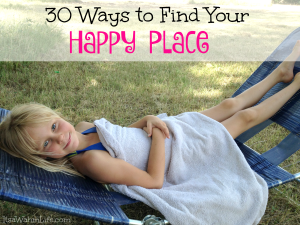 It's time to give yourself permission to find and spend more time in your happy place.
The more time you spend in the not so happy place the harder it is to remember how it feels to feel good.
Download this simple guide to help you find your way back. You'll find 30 simple ways to start feeling good again, all you have to do is pick one or two (don't go overboard and end up overwhelmed), and start.
It's just that simple. Enter your email address below, and your copy of 30 Ways to Find Your Happy Place will come straight to your inbox immediately!