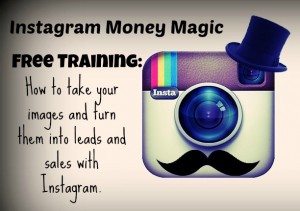 Back in the day (you know, a few years ago) the best free strategy for driving traffic, getting leads and sales was SEO. Optimizing your pages so they would turn up in the search results for specific keywords. It was a great free strategy, only problem was, the steps you needed to take to make it work were mindnumblingly BORING. Which made it really hard to follow through, and stay consistent.
Today… it's a whole new world. 🙂
Today we've got sites like Facebook, and Pinterest, and Instagram. Sites we use in our day to day living, that, when used correctly, can also drive tons of traffic, leads and sales.
If you're currently using Instagram, but haven't thought about using it to move your business forward, today you're in luck!
This free instagram training webinar will walk you through the entire process, from start to finish. Whether you've got an active instagram account, or haven't even downloaded the app. You'll find out exactly how to find people, connect, get them to opt in, and turn them into sales… no matter what business you're building!
Go ahead, grab a notebook, a pen and a cup of coffee… this is a good one!
If you enjoyed this training, go out and implement now!!
If you're still looking for a way to create $500, $1000 and $3000 days, I can help with that too. (and you can use the training from this webinar to do it!).  Just click the easy button below… it really is easier than you think. 🙂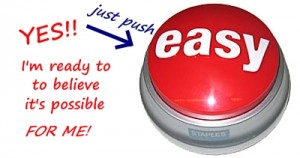 Have an awesome day ~ you deserve it!